The 2023-2024 Season & Ticket Sales
SEASON OPENER
3 p.m. SEPTEMBER 24, 2023
JON NAKAMATSU - SOLO
PIANO
Now in his third decade of touring
worldwide, American pianist Jon
Nakamatsu continues to draw critical
and public acclaim for his intensity,
elegance and electrifying solo,
concerto and chamber music
performances. Catapulted to
international attention in 1997 as the
Gold Medalist of the Van Cliburn
International Piano Competition—the
only American to achieve this
distinction since 1981—Mr.
Nakamatsu subsequently developed
a multi-faceted career that
encompasses recording, education,
arts administration, and public
speaking, in addition to his vast
concert schedule.
When available,
program will be linked here.
Before You Buy Tickets:
Please read the information below before
purchasing your tickets - season,
half-season, or individual tickets.
Season or half-season tickets
purchased online by 8/31 will be mailed
to purchasers.
Season or half-season tickets
purchased AFTER 8/31 will not be mailed.
Pick up tickets at Will Call on
September 24.
Individual concert tickets are not
mailed; present copy of PayPal purchase
confirmation at Will Call to claim tickets.
Individual tickets may not be
available for purchase at the door. We
recommend purchasing online in advance.
Concert venue - Las Placitas
Presbyterian Church
Concerts begin at 3 p.m. MT;
preceded by a visual artists reception
at 2 p.m.
For Season Ticket holders: a section
of designated seats will be held open
until 15 minutes before start of concert.
Flexible ticket policy allows exchange
of unused, unexpired season tickets for any
available tickets during same season.
Any student through grade twelve may
be admitted free to a concert when
accompanied by a paying adult.
Unaccompanied students with a valid
student ID may buy a discounted
ticket at Will Call on concert day.
October 2023 - January 2024
October 22, 2023
Solo Guitar
November 12, 2023
Woodwind Quintets
December 17, 2023
Altura Ensemble
Strings with Oboe & Piano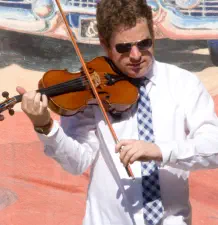 January 21, 2024
Solo violin and
Solo Viola d'Amore
Contacts
Info@placitasartistsseries.org
505.867.8080

voice mail
Website
by Bhakti-Shakti Design Studio
|
© 2010-2024
Purchase Tickets
Online ticket sales are processed through
PayPal, our e-commerce vendor. Tickets can
be purchased with a credit/debit card, or with
an existing PayPal account. However,a PayPal
account is NOT REQUIRED to purchase tickets.
Season Tickets - $175
Full season is all 9 concerts.
Half-Season Tickets - $100
Half-season tickets available only online; 5
concerts for the price of 4 - buyer attends
concerts of their choice.
Individual Tickets - $25
Nakamatsu - Piano 09-24-2023
JIJI - Solo Guitar 10-22-2023
Potter - Woodwinds 11-12-2023