Music and Art in the Foothills 2014—2015 Season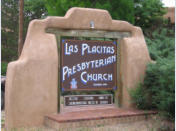 © Preston Photography
All Rights Reserved

Season
Tickets
Season subscriptions can be
ordered online, or by mailing in
the tear-off section of the ticket
brochure (click here to link to a
copy) with your payment. To
receive your tickets prior to the
first concert, please order by
August 31st. Orders received
after that date will be available for
pick up at the first concert.
$140 -
Full-Season subscriptions
includes 22% savings over
individual tickets for nine
concerts, preferred seating, and
our Flexible Ticket Exchange
Policy.
$80 -

Half-Season subscription is
only available online,

and
includes five concerts for the
price of four and our Flexible
Ticket Exchange Policy.
Individual
Tickets
Individual concert tickets are
available in advance via online
purchase below or at one of the
ticket outlets shown to the right.
Tickets may be available at the
door, but cannot be guaranteed.
We recommend purchasing in
advance.
All tickets are

$20

in advance or at
the door, when available.

Student
tickets

sold at the door can be
purchased for

$15

(ID required).
Music students through high
school are admitted free with a
paying adult.

General
Information
TICKET OUTLETS:
•
The Merc Grocery Store
;
Homestead Village
Shopping Plaza, Placitas
•
Under Charlie's Covers
Bookstore

; Highway 550 &
Camino del Pueblo (next to
Walgreens), Bernalillo
Please arrive

at least fifteen
minutes before the concert begins.
Unclaimed tickets will be resold.
If purchasing tickets online,
please print your confirmation and
present it at Will Call to claim your
tickets.
Flexible Ticket Exchange
Policy:

Any unused ticket
purchased for a concert may be
exchanged for an available ticket
to any other concert in the same
season.

$80 - Purchase
Half-Season Tickets Below
$140 - Purchase
Full-Season Tickets Below
$20 - Purchase
Individual Concert Tickets Below
September 21, 2014
Willy Sucre & Friends
October 19, 2014
ZOFO Duet
November 16, 2014
Willy Sucre & Friends
December 14, 2014
Michael Chapdelaine
January 18, 2015
Willy Sucre & Friends
February 22, 2015
Dmitri Berlinsky
May 17, 2015
Willy Sucre & Friends
March 22, 2015
Willy Sucre & Friends
Help Support PAS
Make a General Donation